The drug-trafficking investigative crime drama The Thunder (  破冰行动 ) has taken over the top spot in the drama category. The strong plot and solid acting from its ensemble cast of veterans and newbies have generated so much buzz for the drama making it the most viewed series this week at the same time it is worth noting that it is also currently the top drama on CSM55 cities and nationwide having recently broken 1% in ratings. It will most likely stay in the number 1 position as the series comes to a close this week. It's lead actor Johnny Huang also placed 2nd on the celebrity list following My True Friend ( 我的真朋友 ) star Deng Lun while co-star Zhu Yi Long is on 3rd. Street Dance of China Season 2 clocked in at number 5 for the variety/reality/game show category.
Here are the top 10 lists for this week!
`
TV DRAMA WEEKLY TOP 10 LIST:
The Thunder
Investiture of the Gods
The Great Craftsman
Princess Silver
My True Friend
All is Well With Us
Le Coup de Foudre
Anti Terrirism Special Forces: The Wolves
Listening Snow Tower
Chor Er's Preach
`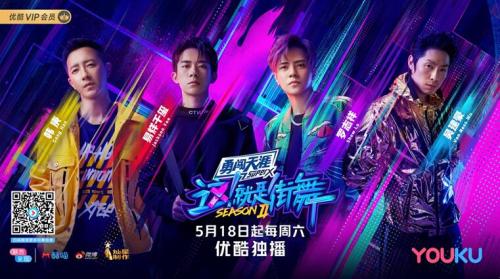 VARIETY/REALITY SHOW WEEKLY TOP 10 LIST:
Keep Running Season 3
Go Fighting! Season 5
Back To Field Season 3
Produce Camp 2019
Street Dance of China Season 2
The Great Escape
Singer 2019
Go Fridge Season 5
Love Timing
Forget Me Not Cafe
`
CELEBRITY WEEKLY TOP 10 LIST:
Deng Lun
Johnny Huang Jingyu
Zhu Yi Long
Luo Jin
Leo Luo Yunxi
Liu Tao
Wu Gang
Sophie Zhang Xueying
Yang Mi
Wallace Huo
*A comprehensive list based on market share, audience response; comments, likes, total traffic generated and play volume from online platforms.
source: 1